As part of Idiap Research Institute, the Swiss Center for Biometrics Research and Testing is a center established to advance biometric security technologies, mainly by facilitating collaboration between industry and academia. Its core missions are:
to carry out high quality research
to train talented engineers and researchers
to foster technology transfer from academia to industry
to propose certification, evaluation and testing services in the domain of biometric security.
What inspired our Center?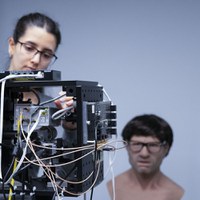 With its strong position and considerable expertise in the field of biometrics, Idiap Research Institute has undertaken the duty to create a biometrics research center that aims to bring together all the actors in the field of biometrics domain for the purpose of training, research and technology transfer.
As an independent, non-for-profit, research foundation affiliated with Ecole Polytechnique Fédérale de Lausanne (EPFL), the Institute is actively engaged in Swiss, European and International research activities for many years, covering a wide range of domains, including biometrics, as the coordinator or a partner of research and development projects. Since 2004, Idiap was involved in numerous biometrics research projects, with a total funding of over 10 million Swiss francs.
The research projects coordinated successfully by the Institute did not only play a key role in the institute's establishment as a key figure in biometrics research in Switzerland, Europe and worldwide; but they also paved the way to the idea of initiating the Swiss Center for Biometrics Research and Testing.